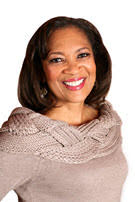 Carla Pittman
Chairperson, Los Angeles Chapter Charitable Trust
As chair of the Los Angeles Chapter Charitable Trust (LACCT) and on behalf of the Trustees, it is my pleasure to bring you greetings. LACCT is the charitable arm of the Los Angeles (CA) Chapter of the Links, Incorporated. I am proud to say that we are an incredible group of women committed to charities that enrich and improve the lives of African American women and children in the greater Los Angeles area.
The Global Pandemic years have been uniquely challenging, and we are excited that we have once again met the challenge. For example, we donated funds to St. Anne's Family Services to provide connectivity so that their students could participate in distance learning. Recognizing an increase in mental health issues precipitated by COVID 19, we donated to The Coalition of Mental Health Professionals. When we became aware that there was an increase in domestic violence as a result of the mandate to "stay at home", we supported the Jenesse Center, a battered women's shelter.
We adapted to these special circumstances, all the while continuing our customary support of our many other charities including Foundation for Second Chances, Debbie Allen Dance Academy, Loyola Marymount African American Students' Association, Council of African American Parents, and Inner City Youth Orchestra of Los Angeles, to name a few.
An integral part of our mission is to serve as an example to our Cotillionettes while facilitating our Leadership Institute. We have another phenomenal group this year of whom we are quite proud. We thank you for your continued support and for helping us to make a difference in the lives we touch.